The flourishing Indian economy has led to a great
demand of highly skilled managers
that are able to supervise the growing businesses. An
MBA
or Masters in Business Administration is a
hot career option
to pursue today.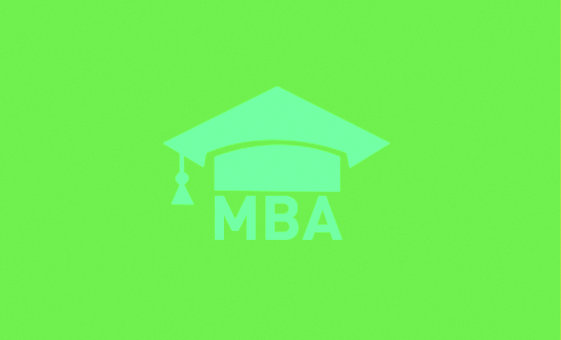 Pursuing an MBA degree from a reputed institute is a valuable asset assuring a decent
return on investment
. With time a MBA graduate can rise to a senior level management position or can explore getting into an entrepreneurship venture. Some of the key
post
MBA career
options are:
Career as an Investment Manager
This is one of the
top hot spot
career option post MBA. Undoubtedly, the position of an investment banker has always been a preferred option. This is a high pressure job as the investment banker is expected to
raise capital and offer advice
to others on acquisition related issues. Undoubtedly, being an investment banker, you will be in a position to future your career and rise to the pinnacle.
Career as a Management Consultant
As a management consultant, the MBA graduate is expected to
solve problems
and
offer comprehensive solutions
. Being a management consultant, you can pursue your career in a consultancy firm or offer services as a freelancer.  A management consultant can earn fairly handsome salary and can rise to a position of a senior consultant with experience.
Career in Venture Capital
Private equity industry too provides a challenging career to any MBA graduate. Those who have an eye for
investment portfolio
can make a great career as a venture capitalist. The career as a venture capitalist is extremely rewarding and you will be able to interact with the
leaders in the industry
during the course of your engagement in various assignments.
Career as an Analyst
The more you work on your analytical skills during your MBA course, better you prepare for the role of an analyst, after completion of your course. An analyst typically
analyzes and offers solutions
for any significant problem that arises during the course of their engagement as an analyst.
Career as an Entrepreneur
An
entrepreneur
is a person who
sets up a new business
. This involves high risk since setting up a new business requires a big investment without any assurance for returns. This can be described as the most challenging and rewarding career option which can be pursued after completion of the MBA course. In case, you have
risk taking
aptitude and have some
resources to pool in
, entrepreneurship can be a viable career option. However, only few venture into Entrepreneurship in the first instance, though it has been observed that many successful MBA managers venture into entrepreneurship
at a later stage
of their careers.
Career as a Database Administrator
This is an IT sector career option. As a database administrator, you would be expected to
maintain all the database servers
for your company or organization. Those with an MBA degree in
Information Technology
can think of pursuing a rewarding career as a database administrator. The beginning might be small but with experience by your side, you might end up being a database
administrator for IT giants
such as Infosys, Microsoft, IBM etc.
Career as an HR Specialist
The market is always in need of skilled manpower and as an HR specialist; you will have a productive career. As a senior
Human Resource Professional
, you will be able to earn a handsome salary package. The productivity level of any organization depends upon its
workforce
and being an HR manager your prime responsibility will be to
recruit talented people
for various positions. By doing so, you will not only earn fortunes for the company but will also take your career to the peaks of success.
Career as an Online Media Specialist
With most
business ventures going online
, the need for online media specialist too is on the rise. As an online media specialist, the MBA professional will be responsible for managing
online advertising and SEO matrix
of the company. Needless to say, your progress will be linked with the performance of the company and you will be able to rise through your career. MBA has tremendous scope in the current market in India and overseas and a Management career is thus one of the most sought after these days. You can ensure a bright future for yourself by successfully pursuing your
MBA from a reputed institute
. If you're preparing for CAT to pursue an MBA in India, you can
post your CAT coaching requirement here
.
Post Your Enquiry for Related Courses Here >>