7 Keys to Own Your Image with Confidence
This comes to you directly from the diary of an Image Consultant..
Do you not want to be recognized? Do you not want to be confident? Do you not want to project the
right image of you? We are talking about YOU as a brand. Have you ever given a thought of taking a
charge of your own image?
Life is all about what you feed and nourish yourself with. Nourishment of positive thoughts, self-care,
nourishment of your behavior and conduct, nourishment you give to your body, mind and soul, -all of this would balance your image on the whole. And in this life, discover more about yourself and be ready
to bring in the new changes you require to own your image in an appropriate manner.
Sonam Parnami, an Image Coach and founder of 'The New Mirror' Image Consulting, talks about self
worth and importance of managing one's own image.
Here are your 7 Keys to Own Your Image with Confidence:
But first, we need to accept that we need enhancement. We need to unlearn to learn new changes that
we require to be the New and Enhanced Individual. This is not just another philosophy. This is "Living
Your Life The Right Way You Aspire".
It's all about creating your own winning image. These easy tips will make you stand in good stead.
Key 1: Give yourself the gift of Confidence
Initiate and introduce yourself to at least 2 people you don't know. You can do it in a day, in a week, or
even in a month, as per your convenience. Do it for yourself. Engage. When you meet new people, you
definitely build on your connections and most importantly you learn from each other. Fake confidence.
Fake it till you Make it. You can slowly train your brain. And there will be a time when this confidence
will become your nature.
Key 2: Dress for Success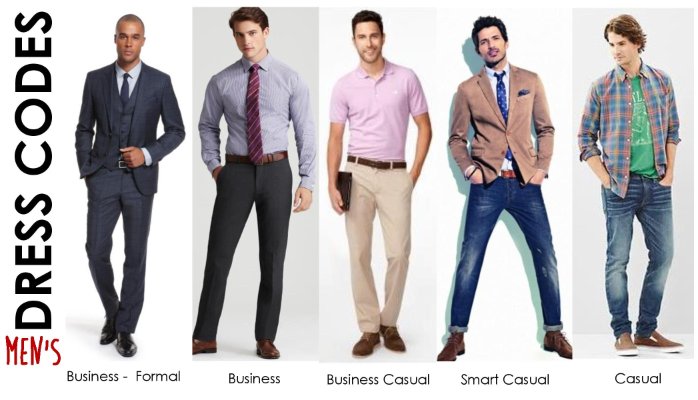 Appearance Management is part of your Image Management. Appearance which is appropriate and
authentic to your inner self including your personal values and your personal style, will help you create a
winning image. Simple rule- Our clothes should match the roles and goals of our life. Clothes
communicate.
For an instance, let us consider about movie characters like Aamir Khan in 3 Idiots as Rancho, and Aamir
Khan in Dangal as Mahavir Singh. The look, the attire and the image of the characters justify different
roles and goals of different individuals in these movies. One role defined the character to be a college
going, fun loving, experimenting, casual and an optimistic young genius guy, while in Dangal, Aamir
represented the role of a father and an amateur wrestler from a small village in Haryana, who trained
his daughters to be the world class wrestlers. The hit of both the characters couldn't have come out to
be so real and so apt without appropriate dress-up. Here the attire defined the roles, the goals, the
personal values these individuals possess. To showcase the right image, Aamir had to be that character.
In one's real life, a person can have different roles to live. We all have, be it social, personal or
professional role. That is why these days candidates appearing for interviews for different roles have to
follow interview dressing, creating a lasting positive impression and getting an edge over others. When
you look apart, being your enhanced self, people admire you.
From now on make an effort to dress up for success. Each day should be a day of purpose. Wear your
make-up, wear clean well-managed clothes and face people with self-confidence. It makes you
psychologically ready for the day and impacts the way you perform the entire day.
Key 3: Filter and Declutter
One best way to own your positive image is Decluttering. Declutter your thoughts and your tangible
clutters in your life. Declutter your office messes, your room, wardrobe etc. Remove the unwanted
wardrobe orphans not worn for more than a year now still hanging in your closet. Donate possessions
not in use but in good condition, so that it reaches the needy. Refine, Repair and Filter your life with
obsolete, unused or worn-out possessions. Live a guilt-free life and own it.
Key 4: Body Language Matters
Stay mindful of your posture. Make sure to stand tall and straight at all times. Slouching makes you look
lazy or less responsive. A person with a correct posture can win many hearts. Take care of facial
expressions. A person's face, especially the eyes, creates the most obvious and immediate cues that
lead to the formation of impressions. Body Language contributes to 55% of our total communication we
make to people around us. Our words account for only 7% of our communication. What we speak can
be ignored to an extent. How we speak, the tone, the facial expressions, hand movements, body posture
and gestures influence people to a great extent and stays in mind for long. The vocal tone of our
communication contributes to 38% here. Proxemics, Haptics, Kinesics, all play an essential role in making
or breaking one's image.
Remember a clip from Movie PK, Aamir Khan explaining the different expressions of the word "ACHA" in
Hindi Language? And how the meaning changes with our tone and varied facial expressions..?
Don't forget the most important accessory- SMILE. Smile is an instant way to boost your confidence,
another key to owning and projecting a vibrant image. A smile on your face can change everything
around you.
Key 5: Appreciate Others
Appreciating other's success makes you a happy person for life. Make genuine appreciation and see how
people start admiring you because of your positivity and encouraging attitude. Appreciating others will
not only make them feel recognized, but will also make your day! Bonus here is respect earned from
others. And in the situation when one genuinely compliments you, accept the compliment gracefully
with a thank you and a smile.
Key 6: Etiquette makes you stylish
A beautiful quote by Margaret Walker says that "Friends and good manners will carry you where money
won't go". Yes, etiquette takes you a long way. We have often heard that good manners never go out of
style. Etiquette is a form of showing respect to others. When you show the right manners at all given
times, . They start looking up to you for your natural understanding of
respecting others. It makes you an all-time classy figure! Understanding etiquette doesn't require rules.
Its staying natural with finesse and poise and just respecting others. Generosity, use of courteous words,
manners while dining, dressing up well, active listening, greeting people with affection, etiquette while
traveling and respecting others will all add stars to your personality.
Key 7: Reward Yourself

This is my favorite! For always keep going, encourage yourself by giving yourself a reward for every big
or small accomplishment you make. The accomplishment can be as small as making your bed in the
morning as a daily habit. Your self-worth and self image will grow in your own eyes, as and when you
celebrate even the smallest of your achievements. So yes, you deserve a reward. You can buy a t-shirt for yourself or anything that had been in your wishlist for long now, or something which you waited for long to buy and that gives you happiness, or something that you need.. reward can be any. This way you will enjoy your success and will always remember your journey by these self-rewards. This will keep you going.
Love yourself and build a positive confident image that makes you a style icon! Embrace these changes.
-By Sonam Parnami, Image Coach & Etiquette Expert