Tadmore Academy,

Address: Nirman layout,Opposite to Koppa Village, Hulimangala Post,Jigani Hobli, Bangalore, Karnataka, Bangalore - 560105
Phone: 080-27809109, +919845377205
Overview
We believe:
That striving for excellence today prepares our students to conquer and to succeed in a challenging world for a better tomorrow.
Every person is unique and deserves the opportunity to achieve his/ her potential.
Each student has responsibility over his/ her actions and the choices that are involved in determining the resulting consequences.
Details
English Medium
Day School
Co-ed School
Year Established: 1900
Gallery
Please click on the photo to see a larger version.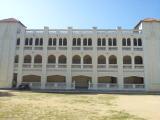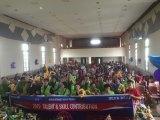 Reviews:
Find Home Tutors on UrbanPro
Find Qualified Home Tutors on UrbanPro for School Tuitions in all subjects
FIND NOW