Orchids The International School,
Address: SG Burve Road, Mumbai - 400070
Landmark: Near Kurla Nagrik Bank
Phone: 2260017100 02265674555
Overview
At Orchids International School, we believe in creating individuals, innovators and leaders. Supported by a pedigree that spans two decades, we have shaped the future of 65,000 students, imparting an education that is a deeply rooted in indian values and also follows an acclaimed International approach. Through personalized attention(teacher student ratio of 1:18, we strive to foster critical and independent thinking, deep intellectual curiosity and a continuous search for excellence.
Details
Play Group to XII grade
CBSE Board
English Medium
Day School
Co-ed School
Year Established: 1984
Additional Details:
Pre Primary - Playgroup, Nursery, LKG & UKG
The Childs attempts to understand the world around him and develops a strong foundation for formal education

Primary - Class 1-5
The child's masters the basics of various subjects and develops understanding of several co-curricular and extra-curricular activities, that foster holistic personality development.

Middle school - Class 6 – 8
Middle School curriculam has been designed to prepare the children for more rigorous academic requirement for high school.

High School - Class 9 – 12
We focus on getting the child's fundamentals right to ensure he is ready for the stream he wishes to persue whether in india or abroad.
Admission Details:
Pls contact the branch
Gallery
Please click on the photo to see a larger version.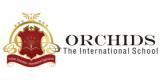 Reviews:
Find Home Tutors on UrbanPro
Find Qualified Home Tutors on UrbanPro for School Tuitions in all subjects
FIND NOW