Kephee Preschool,
Address: #206, 1st Main, A Block, , AECS layout, ITPL Road, Brookefields, Bengaluru, Bangalore - 560066
Phone: +91-80-40913242 +91-99000 67976
Overview
World is entering the Age of Ideas and Creativity after a long reign of Industrial age. The order of the day is 'out of box' thinking and creative mind. Kephee is a new age pre-school, designed to cater to these needs.

The environment to which children are exposed has a powerful impact on their development and learning. In Kephee, we create a stimulating environment and develop the children to be thinkers, successful individuals and leaders.

Kephee is founded and run by professionals who have expertise in pre-school education and multiple intelligence theory and is backed by entrepreneurs, industrialists and IT professionals. They understand the importance of nurturing the creativity in young children.

Curriculum for Kephee is designed and consistently updated by an advisory panel consisting of highly educated and with decades of experience in education and industry. Having the panel members from the academics and industry helps to make the learning more enjoyable, fruitful and up-to-date.
Details
English Medium
Day School
Co-ed School
Year Established: 1900
Gallery
Please click on the photo to see a larger version.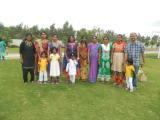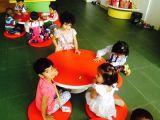 Reviews:





- by

Ananya

on Sep 27, 2014
Find Home Tutors on UrbanPro
Find Qualified Home Tutors on UrbanPro for School Tuitions in all subjects
FIND NOW