Faridabad Model School, New Industrial TWP

Overview
Faridabad Model School At Sector 31, Faridabad offers a pragmatic and qualitative all round education to its students. The school will provide a number of facilities.
Details
English Medium
Co-ed School
Extra-curricular Activities:
outdoor sports and indoor games with Yoga and an integral part of the school's physical education training
Infrastructure:
* audio-visual Facilities,
* Computer Lab
Gallery
Please click on the photo to see a larger version.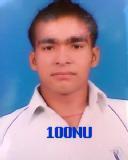 Reviews:
Find Home Tutors on UrbanPro
Find Qualified Home Tutors on UrbanPro for School Tuitions in all subjects
FIND NOW