The dominance of
English
in almost every profession across the world has made it necessary for people to learn English. One major issue with learning and teaching English as a foreign language is that all English learners are only enthusiastic to get fluent with English but don t possess the same enthusiasm for putting their own efforts.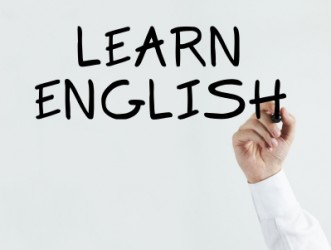 Learning anything requires an action and dedication. You might find all the learning material and secret tips to learn a new language, but if you don t start working on it, you d achieve nothing. The truth is that if you want to get proficient with English, you might have to bring some changes in your daily routine. Here are some of the things you might have to do:
Stay Surrounded with English:
Be a part of an English speaking group/circle where you could learn English passively. The best way to learn any language is through speaking it. So tell your friends to communicate in English and you ll find it to be a fun. You remember things you say or write much better than things you hear or read.
Watch English news, T.V shows and movies.
Start watching popular foreign TV shows and movies and notice their accents and the way they
use English
. All of these can be accessed through either Television or the internet. You can initially watch these with subtitles and then watch without them while you learn.
source:presstv.ir
Call a Customer Service
This might sound weird but this is a very effective way to improve your communication skills. Choose any big company (or simply any telecom company) which you are subscribed to and then call their customer care (which is mostly toll-free) and complain or enquire about their services. This one-on-one interaction might help you improve upon your communication skills.
Learn 5 New Words Everyday
You must learn at least 5 new words with their meaning, and you should also try to learn the synonyms and antonyms for each of them. Always note down the new words you learn. Use the learnt words in sentences and if possible, try to include them while interacting with others.
Read Kids Books.
This is for the very beginners. Kids books usually have a lot of short content written in
simple English
. The articles in such books are well illustrated which would help you understand the meaning of word without taking help from a dictionary.
Read Newspapers
Developing a habit of reading a newspaper everyday could be of great help. Newspapers consist of the everyday news which are interesting to read and easy to understand. So you can start with the headlines and then move forward to read the complete articles as you start understanding English better.
Use the internet.
You can search for new words, synonyms, antonyms, popular phrases and idioms online. You can use Google translate for listening to the pronunciation of any word. You can join English learning forums or subscribe to some daily tips. You can even chat with foreign people websites like Omegle.com.
Listen to English songs
A lot of us like some kind of English music and often listen to some popular tracks. You can search for the lyrics of some popular songs. This will help you in a getting a better understanding of how the correct pronunciation of words.
Write Daily
Develop a habit of writing in English daily and regularly. You can write about your daily experiences, places and even your progress while learning English. Always try to write the words in your sentences while you learn them. Remember to avoid using any shortcuts while writing, like using I am ur bst frnd instead of I am your best friend . This will save you from developing any habit of using shortcuts rather than using complete words.
The above mentioned things are some easy ways to work on the 4 core skills: Reading, Writing, Speaking and Listening. The most important of all the things is to never mind what other people think. No one is born perfect. You might make some mistakes while writing, or pronouncing anything in English. Don t be afraid of making a mistake. Learn from them.
Talk to yourself in English while you observe anything walking down the steet. Even though learning English could be a little time consuming, you can t overlook how valuable English is. If you want to learn English, you can
post your English learning requirement here.