Sishu Griha, New Thippasandra
Address: No 3,HAL III Stage , New Thippasandra, Bangalore - 560075
Locality: New Thippasandra (Find more New Thippasandra schools)
Phone: +91–80–2521 3940 +91-80–2521 3941
Overview
Sishu Griha Montessori & High School which started as a fledgling institution in the year 1978 holds pride of place in Bangalore as being one of the few institutions that has effected a paradigm shift from teacher centred education to child centred education.

As is best explained by its motto "Thamasoma Jyothir Gamaya"the goal of the school lies in helping the scores of children who enter the portals of the school every year to metamorphose into confident and enlightened individuals. It aims at creating an ambience that will foster a relationship of trust, love and understanding between the teaching fraternity and the students .

The school with its emphasis on holistic education believes in following a highly efficacious policy in instilling self discipline and inculcating moral, secular and civic values.It also believes in infusing new ideas in the teaching methodology that are concurrent with the advances made in modern technology .

The teacher-student ratio(1: 30) maintained by the school is a reiteration of its commitment to provide individual attention to its students.

We were one of the pioneers in setting up the Montessori system for schools in Bangalore. We are a leading ICSE affiliated school in Bangalore.
Details
ICSE Board
English Medium
Day School
Co-ed School
Year Established: 1978
Gallery
Please click on the photo to see a larger version.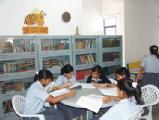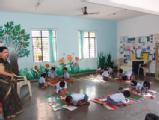 Reviews:





- by

Madhuri Dhiraj

on Oct 27, 2010





- by

Pradip

on Nov 22, 2010





- by

Venkatesh Ganapathy

on Jan 31, 2011





- by

Well

on Nov 02, 2011





- by

A parent

on Dec 31, 2013
Find Home Tutors on UrbanPro
Find Qualified Home Tutors on UrbanPro for School Tuitions in all subjects
FIND NOW