Nigli's Pre-School, Krishnarajapuram

Address: #2,3 & 4, Opp. St. John's Church, 5th Cross, Nagappa Reddy Layout , Akash Nagar, Bangalore - 560016
Locality: Krishnarajapuram (Find more Krishnarajapuram schools)
Landmark: Reliance Fresh, Behind K.R.Puram Railway Station
Phone: 28511511 9449818450
Overview
Each Day is a day of fun, learning and friendship at Nigli's pre-school. The large and spacious rooms enable your child to play side by side and actively exercise their imagination with freedom.

Packed with activities, all that your child needs would be imparted through fun and games that has been proven to support their social, cultural and emotional development.
Details
Gallery
Please click on the photo to see a larger version.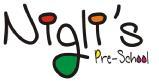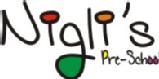 Reviews:
Find Home Tutors on UrbanPro
Find Qualified Home Tutors on UrbanPro for School Tuitions in all subjects
FIND NOW